PAN Link To Aadhar Card And Check Status :- Hello friends, in today's post, we will give you information about a piece of very important information here. Yes! Friends, we will tell you about Aadhar Card Pan Card Link 2023 if you still need to link your Aadhaar card with your PAN card. You need to read this article because you have many such tasks if you still need Pan Card Active or Inactive Check 2023
This can stop, and the last date for Aadhar Card Link With Pan Card has also been released. Before that, you must get your Aadhar Card Link With Pan Card Online done. If friends, you want to link your Aadhaar card before the last date. So get the information about the process mentioned at the end of our article because we have given you complete information about How To Link Aadhaar Card Pan Card Online there. PAN Link To Aadhar Card And Check Status
| | |
| --- | --- |
| Department Name | Income Tax Department Government of India |
| Article Name | PAN Link To Aadhaar |
| Objective | Help in the financial department, filing taxes, as an identity card |
| Article Category | government scheme |
| Official Website | https://www.incometax.gov.in/iec/foportal/ |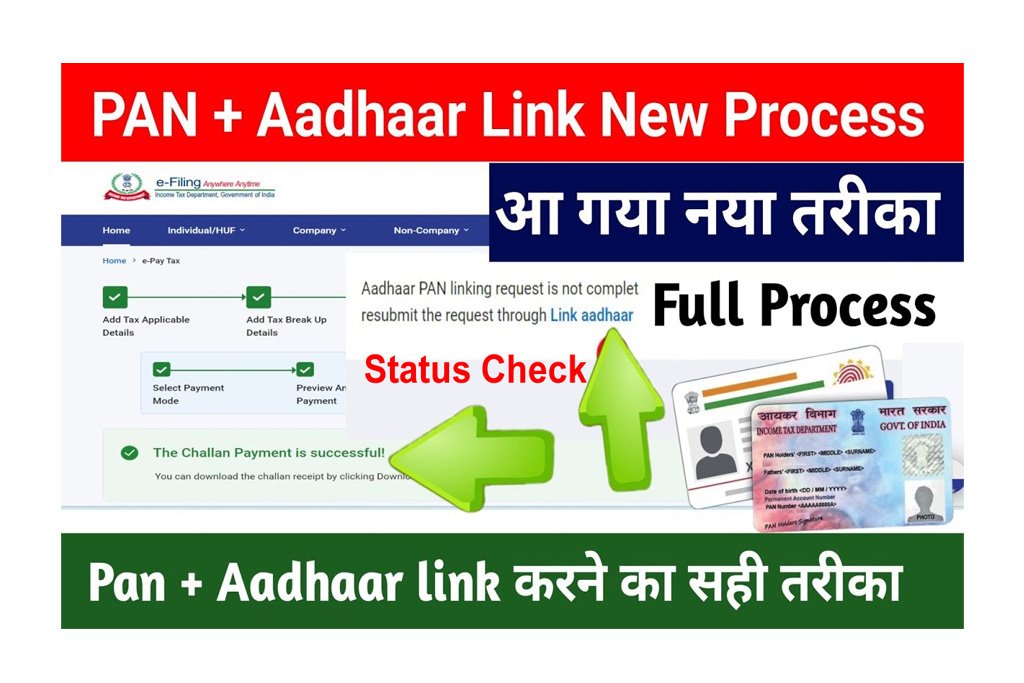 Disadvantages of not linking PAN Aadhaar:
If you have not linked your PAN card with your Aadhaar card before the deadline set by the government, then you may have to bear the following losses-
Will not be able to file an income tax return
PAN may be invalid
Will not be able to do financial transactions of high value
There may be a delay in the process of a tax refund
What are the benefits of the Aadhaar Se PAN Link?
Following are the benefits of linking Aadhaar to PAN –
To avoid fraud, the government has made it mandatory to link a PAN card with Aadhaar.
If more people pay taxes, the government will save more money to run more schemes for the benefit of the common person.
Many people hide their income by making more than one PAN card, and now, with the link, they cannot hide their income and pay taxes.
With Link Aadhaar To PAN, the government will have information about everyone's accounts, which will help prevent tax evasion.
How to Link Aadhaar with PAN Card Online :-
How to link PAN card with Aadhaar card – Indian citizens wishing to link PAN card with Aadhaar card can link Aadhaar card with PAN card online by visiting the official website of the Income Tax Department and following the method given below.
First of all go to the official website of Income Tax Department. www.incometax.gov.in/iec/foportal/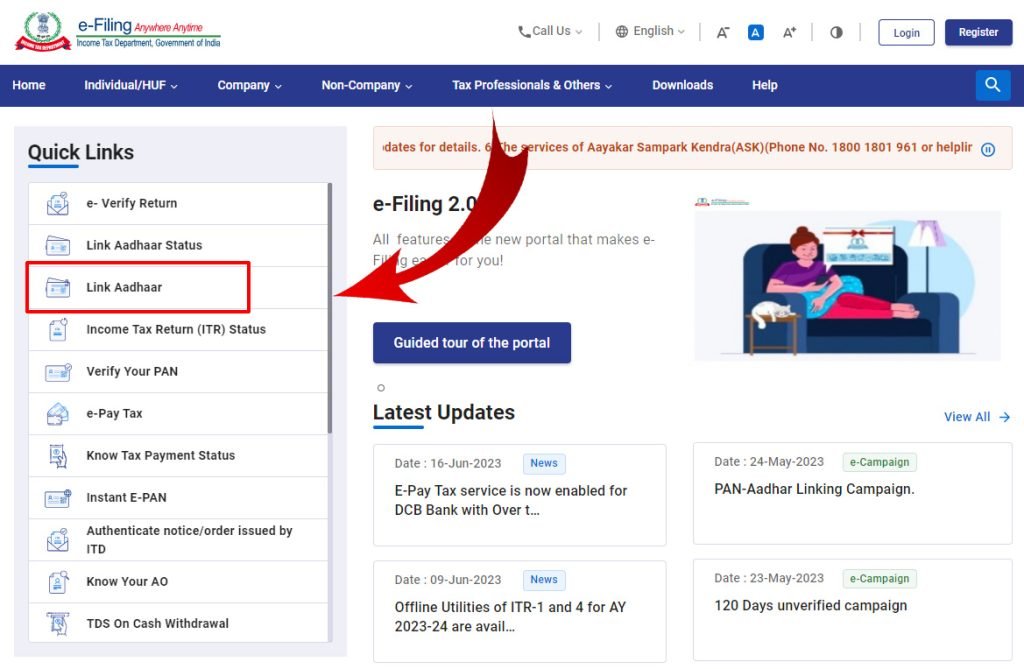 After that click on "Link Aadhar" in the quick link.
After that enter your PAN card number and Aadhaar card number.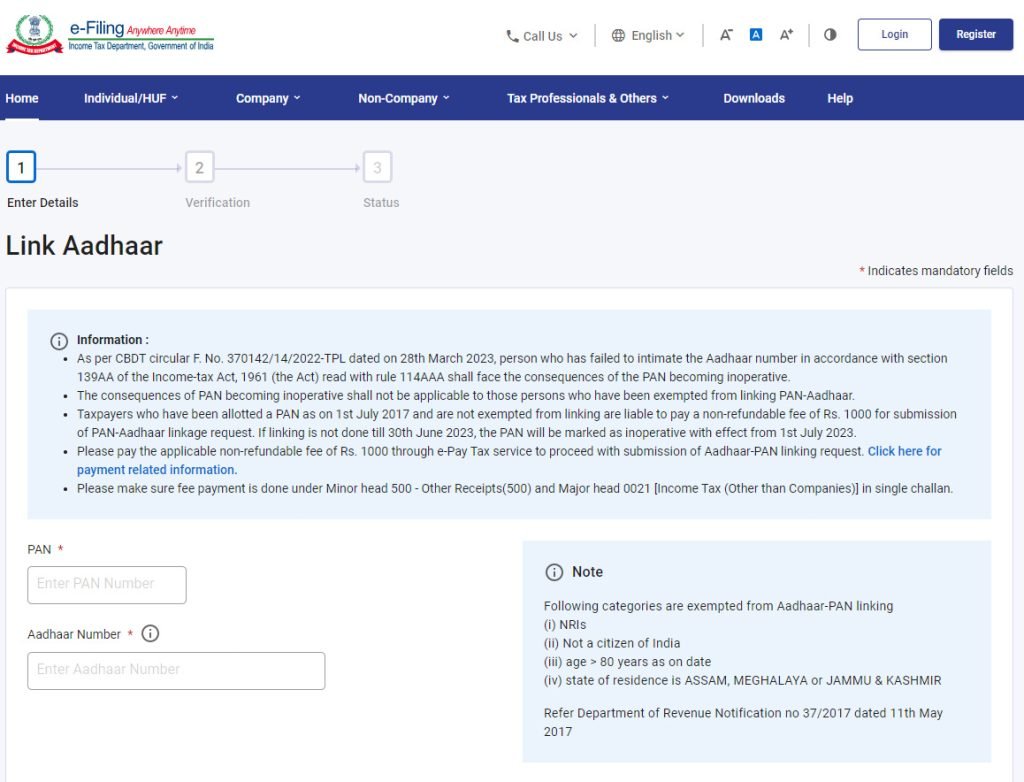 After that click on the validate button.
Now your Aadhaar card is linked with PAN card.