Bihar Ration Status Check 2020 | Bihar Ration Card Se Ration Kitna Mila 
Bihar Ration Status Check 2020 | Bihar Ration Card Se Ration Kitna Mila | Bihar Me Ration Kitna Mila Kaise Check Kare, how to check ration stauts 2020अगर आप बिहार के रहने वाले हैं तो आप अपने राशन कार्ड से पता कर सकते हैं की आपको कितना -कितना राशन मिला आपलोग घर बैठे ये देख सकते हैं की आपको कितना राशन मिला दोस्तों अगर आपको राशन मिलता हैं तो आप राशन लेने के बाद ऐसे अपना राशन का स्टेटस ऐसे देखें की आपको कितना राशन मिला हैं कौन से महीने में कितना राशन मिला हैं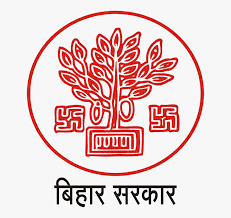 Bihar Ration Card List 2020 – Details
| | | |
| --- | --- | --- |
| Sr. No. | Event Name | Description |
| 1. | Department | The Food & Consumer Protection Department |
| 2. | State | Bihar |
| 3. | Article Type | Ration Card List Details |
| 4. | Year | 2020 |
| 5. | Official website | http://sfc.bihar.gov.in |
Documents Required for Bihar Ration Card Application
Here is the list of documents to get a new ration card in Bihar or for Bihar Ration Card Offline apply –
1. You may obtain the application form for making a new Consumer (Ration) Card from any Circle Office/ S.D.O. Office.
2. You will require passport-sized photographs of the head of your family attested by a gazetted officer/MLA/MP/Municipal Councillor, the specified proof(s) of residence, and the Surrender/Deletion Certificate of the previous Ration Card if there was any.
For proof of address, you can use Aadhar Card or residential certificate
3. In case you are not able to provide any proof of residence, the Circle FSO/S.I./M.O. conducts spot inquiries by recording the statements of two independent witnesses in your neighbourhood.
4. The standard prescribed time schedule for the preparation of a Ration Card is generally 15 days. However, the procedure and time limit may vary from State to State.
In short, these documents are applicable for Bihar ration card Offline apply Passport-sized photograph, Address Proof, Driving License and Income certificate.
Inportent Link :-
Ration Status Check :-   

Click Hare