All State Curfew Pass Apply Online, Status Check COVID-19 Corona Emergency e-Pass Bihar ePass Online Up ePass Delhi ePass Online
Lockdown ePass Online Form  – UP. Bihar. Delhi. And Other States Government has relased the Link. for Lockdown e pass , Bihar ePass Online, Delhi ePass, Maharashtra ePass, All State ePass Apply Online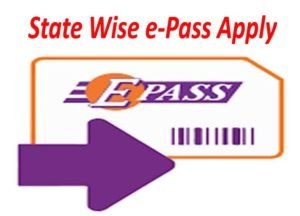 State Wise COVID-19 Corona Emergency Pass at a Glance
| | |
| --- | --- |
| Category | Article |
| Title | Delhi curfew pass |
| Concerned Authority | Government of NCT of Delhi |
| State | All |
| Application process | Online |
| E-Pass Helpline | 1031 |
| Delhi Government portal | https://delhi.gov.in/ |
| E-pass portal | https://epass.jantasamvad.org |
| | |
How to Get Curfew Pass?
How to apply for e-Pass during curfew:
For e-Pass, you will have to first visit epass.jantasamvad.org or delhi.gov.in.
After visiting the website mentioned above, Click on "Apply for e-Pass for night curfew from 10 pm to 5 am"
Fill in the contact information, including the applicant's name, district, engagement address, type of service, and start and end dates. After that, send your ID proof and any other documents you have, such as a visitor's card, a shop/business licence, and so on.
Submit after checking the acceptance box.
After that, an e-Pass number will be given, which can be used to verify whether or not the curfew pass has been authorised.
The e-Pass is being provided for those who provide vital services but do not have a government ID, according to the application form.
Apply Online  Link:-